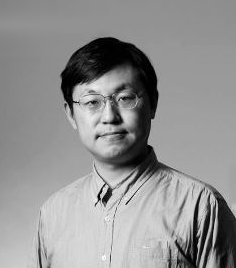 Name: Xuefeng LIU (劉雪峰/刘雪峰)
Afflication: Associate Professor, Graduate School of Science and Technology, Niigata University
Address: 8050 Ikarashi 2-no-cho, Nishi-ku, Niigata City, Niigata 950-2181 Japan
Email: pj.ca.u-atagiin.cs.htam@uilfx


Research group at Niigata University (研究グループ)
Optimization and Numerical Analysis Research Group 最適化・数値解析グループ GO
Cloud Education System (CES) クラウド教育システム GO
Course (授業担当)
Numerical Analysis (数値解析)
Digital expression (デジタル表現論)
Digital expression excercise(デジタル表現実習)
Introduction to Computer (計算機概論)
Advanced Course on Mathematics Sciences:finite element methods (数理システム特論:有限要素法)
Latest events:
The paper "Explicit Finite Element Error Estimates for Nonhomogeneous Neumann problems" is accepted by Applications of Mathematics. Link at arxiv.org, 2018/06/05.
The paper "Explicit Estimation of Error Constants Appearing in Non-conforming Linear Triangular Finite Element" is uploaded to arxiv.org, 2018/05/27.
The paper "Explicit lower bounds for Stokes eigenvalue problems by using nonconforming finite elements" is published in Japan Journal of Industrial and Applied Mathematics (link pdf), 2017/03/01.
The paper " Explicit Bound for Quadratic Lagrange Interpolation Constant on Triangular Finite Elements" is published in Applied Mathematics and Computation (link), 2017/10/14.
The paper "A framework of verified eigenvalue bounds for self-adjoint differential operators" is published in Applied Mathematics and Computation (link, PDF), 2015/04/05.
Associate Professor at Graduate School of Science and Technology, Niigata University, Oct. 1st, 2014.
The paper "Remark on computable a priori error estimation for higher degree finite element solution of elliptic problem" is accepted by NOLTA IEICE., Oct, 2013.
The paper "Guaranteed high-precision estimation for P0 interpolation constants on triangular finite elements" has just been published and is available by SpringerLink. Sep 24, 2013
The paper "Verified eigenvalue evaluation for Laplacian over polygonal domain of arbitrary shape" is accepted by SIAM on Numerical Analysis, April 9th, 2013
Update the page for "Linear Algebra 2013" 2013/04/10.
Update the page for "Linear Algebra 2012" 2012/04/08.
Add page for course "Linear Algebra" 2011/05/08.
Homepage opened. 2011/03/10.
First created on 2011/03/10.